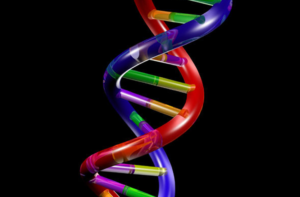 Mood disorders are heritable (they run in families) and uncovering the role of genetics is essential to understanding their causes. Understanding what causes mood disorders can then lead to the development of new treatments. Working with large consortiums including the Bipolar Genome Study Consortium and the Psychiatric GWAS Consortium, we contributed to studies identifying genetic variation associated with disorders such as bipolar disorder and postpartum depression.
Specific subtypes or symptoms of mood disorders may be closer to the underlying pathophysiology and may provide greater power to detect genetic effects. We have identified genetic variation predisposing to several sub-phenotypes of bipolar disorder, including attempted suicide, psychotic features and earlier age at onset.
Selected References
Mahon PB, Payne JL, MacKinnon DF, Mondimore FM, Goes FS, Schweizer B, Jancic D; NIMH Genetics Initiative Bipolar Disorder Consortium.; BiGS Consortium., Coryell WH, Holmans PA, Shi J, Knowles JA, Scheftner WA, Weissman MM, Levinson DF, DePaulo JR Jr, Zandi PP, Potash JB. (2009) Genome-wide linkage and follow-up association study of postpartum mood symptoms. Am J Psychiatry. Nov;166(11):1229-37.  PMID: 19755578; PMCID: PMC3665341.
Zandi PP, Belmonte PL, Willour VL, Goes FS, Badner JA, Simpson SG, Gershon ES, McMahon FJ, DePaulo JR Jr, Potash JB; Bipolar Disorder Phenome Group.; National Institute of Mental Health Genetics Initiative Bipolar Disorder Consortium. (2008) Association study of Wnt signaling pathway genes in bipolar disorder. Arch Gen Psychiatry. Jul;65(7):785-93.  PMID: 18606951; PMCID: PMC3170992.