Director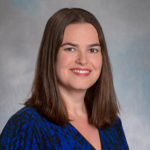 Pamela Belmonte Mahon, PhD
Dr. Mahon is the Director of the Mood Trajectories and Outcomes Laboratory and Director of Psychiatry Residency Research Training at Brigham & Women's Hospital. She attended Boston University and obtained her PhD in Psychiatric Epidemiology from the Johns Hopkins Bloomberg School of Public Health. After completing a Postdoctoral Fellowship in Psychiatric Genetics at the Johns Hopkins School of Medicine, she pursued advanced training in neuroimaging and stress neuroendocrinology. Dr. Mahon joined the faculty at Johns Hopkins in 2008, moving to Brigham & Women's Hospital and Harvard Medical School in 2017.
---
Research Team
Jessica Busler, PhD Postdoctoral Fellow
Monica Bennett, MS Research Specialist
Sarah Rose Slate, BA Research Assistant
---
Postdoctoral fellowships available – contact us if interested!
---
Collaborators
Peter Barker, DPhil, Johns Hopkins School of Medicine
Katherine Burdick, PhD, Brigham & Women's Hospital, Harvard Medical School
Fernando Goes, MD, Johns Hopkins School of Medicine
Laura Holsen, PhD, Brigham & Women's Hospital, Harvard Medical School
Hadine Joffe, MD MSc, Brigham & Women's Hospital, Harvard Medical School
Alexander Lin, PhD, Brigham & Women's Hospital, Harvard Medical School
Jacob Taylor, MD, Brigham & Women's Hospital, Harvard Medical School, Broad Institute
---